OUR TEAM
Anthony McGarry, stone expert and importer of  European antique and new limestone and terracotta, as well as French oak! In the business for decades, he travels extensively and sources directly! Let him find your next treasure!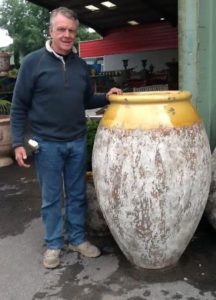 Kim Konkle, designer and office manager. Anthony and John bring in the material, Kim makes everything glow with the feeling of home and hearth. Plus she's really cool.
John Konkle, wood expert and operations manager. He supervises our yard and logistics to keep everything running smoothly.

Rose Winters McGarry  does the techy web / catalog stuff when she's not out galavanting or playing music.